Read what people are sayingabout JOE Garage Door in:
Elgin, IL
JOE Garage Door of Chicago & The Surrounding Areas
has received 09 reviews, averaging 4.90:
Is your home's garage door giving trouble? Maybe it's because the operator was manufactured before 1993. If that's the case, consider replacing your garage door operators. When you need the best garage door repair services in Elgin, think of J&E Garage Door.
Ensure Safety with J&E Garage Door
If a 2,000-pound overhead door malfunctions, it can be life-threatening. If someone gets in the way of this or if there is equipment in its path, this could cause some serious injury or damage. So, how about changing to new operators?
At J&E Garage Door, we use the latest technology and provide garage doors with additional safety enhancements and better entrapment protection. We provide exceptional commercial & residential garage doors repair and replacement services and aim at complete customer satisfaction.
To Repair or Replace?
While periodic maintenance and repair of commercial & residential garage doors or minor adjustments and fixes are to be expected, sometimes the best results can be obtained by replacing it with a new one.
If you've often lamented, "How to fix my garage door," J&E Garage Door is at your service. We've a passionate garage door repair and replacement provider in South Elgin and have been in operation since 2000. We provide a wide variety of garage door services that will exceed your expectations.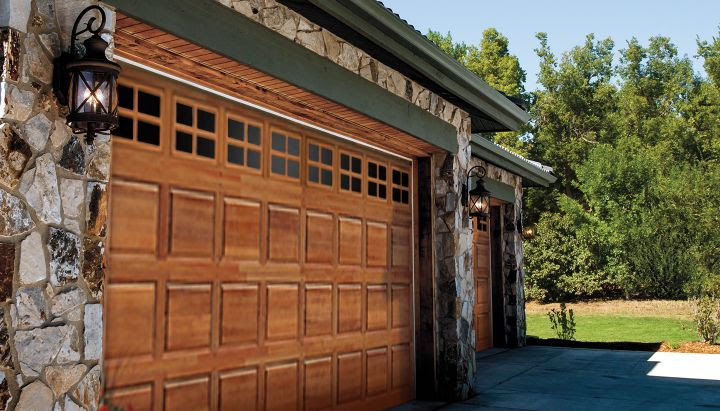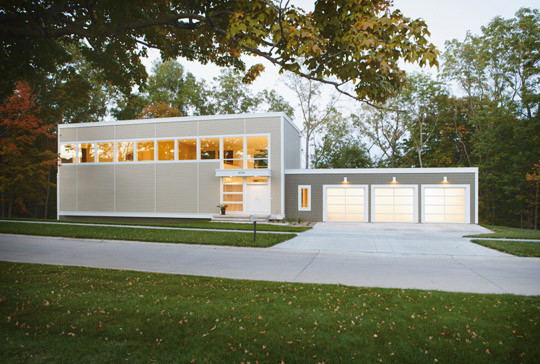 Factors to Consider
Here are a few factors that we consider before recommending customers to replace their old garage door:
Good-quality garage doors on average last up to 20 years. However, the regularity with which a door opens and closes, can result in the faster deterioration of common parts. These parts could be door seals, weather strips, garage door cables or mechanical components. These may need regular repairs or replacement. Have safety sensors been incorporated into your garage door design? Most overhead garage doors have photo-eyes or a safety-sensing mechanism that sends out a beam a few inches from the ground and if the device detects the presence of an object by sensing a break in the beam, then the door immediately stops.
Get the Perfect Solution
Working with a knowledgeable company that specializes in commercial & residential garage doors repair and understands the ins and outs of the building process can make all the difference in getting a perfect garage door installed.
Don't wait any longer, as doing so may become a hazard. Contact J&E Garage Door today and enquire about new garage door for sale in South Elgin.
Broken Garage Door Spring Repair
Elgin, IL
Service Provided:
Broken Garage Door Spring Repair
Product:
Springs
Garage Door Repair
Elgin, IL
Service Provided:
Garage Door Repair
Product:
Cables
Garage Door Repair
Elgin, IL
Service Provided:
Garage Door Repair
Product:
Springs
Garage Door Opener Repair
Elgin, IL
Service Provided:
Garage Door Opener Repair
Product:
Garage Door Opener
Garage Door Repair
Elgin, IL
Service Provided:
Garage Door Repair
Product:
Cables
Garage Door Opener Repair
Elgin, IL
Service Provided:
Garage Door Opener Repair
Product:
Opener
Broken Garage Door Spring Repair
Elgin, IL
Service Provided:
Broken Garage Door Spring Repair
Product:
Springs
Broken Garage Door Spring Repair
Elgin, IL
Service Provided:
Broken Garage Door Spring Repair
Product:
Springs
Garage Door Repair
Elgin, IL
Service Provided:
Garage Door Repair
Product:
Rollers