J&E Garage Door offers your home the best quality in garage doors, some of our services include:
Same day service and repair on any type of door and opener!
24 Hour Service available
Because your garage door may brake just at the moment you least expected and at the moment you are the busiest
Section replacement
Often times, there is no need to replace the entire door when there is damage.  We can replace only a section of the door, potentially saving you a few hundred dollars.  Call us and let us evaluate the damage. We'll present you the best options and our estimates are free!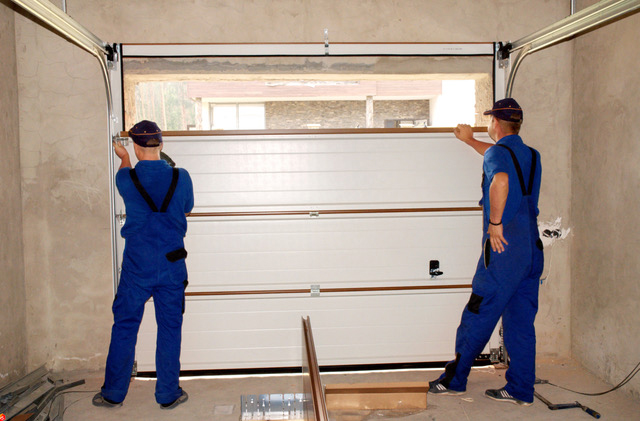 Keyless entry
Did you lost your keys, forgot them, or otherwise are locked out of your home?  A keyless entry system is a practical and secure option. These systems mount to your home's exterior, and most have an illuminated keypad and transmit  a coded signal, which cannot be 'hacked', giving you peace of mind. You can choose your own 4- or 6 –number PIN, depending on your choice of system.
Remotes
There is no need for you to get off your car or motorcycle to open your door, do it with just a push of a button!  We offer the classic visor-attached garage door opener for your vehicle, or a small key-chain remote control.
Spring replacement for a double door  $30.00 OFF  and single door is $20.00 OFF !!!*
We keep replacement springs in stock, so we can replace your spring the same day you call us.  Our springs are of high quality steel and made in the USA, so we can offer you a one-year warrantee against defects of manufacture. We also offer a lifetime warrantee on certain springs, ask us for more details.
Since improper installation of springs can cause serious injury, we recommend that only qualified professional personnel install or adjust your garage door springs. Let us do it for you!
Maintenance
Proper maintenance gives your garage door a long-lasting life. The adequate lubrication will keep the rollers functioning quietly
*Applies only on 7' high door and cannot be combined with any coupons.
J&E Garage Door will beat ANY competitor's written quote!
Quality work at affordable prices!!!

Free estimates

Price match

Insurance claims
E-mail: joegaragedoor@gmail.com